The popular video game distribution service Steam was launched as a software system for Valve to provide digital content such as game streaming services, social networking, in-game chatting, messaging, a community market, and other functions to save your gaming progress to a cloud-based platform and enhance the overall experience.
You'll find many of the best JRPGs on Steam, including the Final Fantasy series, Dragon Quest XI, the Legend of Heroes Trails, Ni No Kuni series, and more.
The Steam version of the top games offers a great alternative to traditional PC gaming, with lots of games from the JRPG genre featuring turn-based battle systems, strong character development, and long hours of playing fun.
It's an exciting platform that offers innovative interaction between players, whether you're collaborating to battle against foes, building a strategy, or discussing new ideas and hidden secrets inside a story.
Japanese role-playing games are continuously being upgraded and remastered to provide exceptional quality and an overall excellent experience for all playing levels, with a sharp focus on graphics, artwork, and strategic options.
If you love JRPGs, join me on my JRPG-focused Twitch stream.
1. Octopath Traveler
Originally, Octopath Traveler was only available if you owned a Nintendo Switch, making it inaccessible for online platforms and other game consoles.
Fortunately, it was released on Steam, making it widely availble for fans of this highly anticipated release. The game centers around eight characters and their challenges throughout their journey. There are plenty of reasons why Octopath Traveler is a top choice for Steam:
It features a challenging and exciting turn-based combat system worth playing for hours while exploring the thrilling world of Orsterra and eight vast regions within the game
Each character offers a unique storyline, including specific powers, skills, and battles throughout their path
Plenty of side quests and scenarios impact how you proceed through the game. You can add these tasks and adventures to your quest or skip them instead of focusing on the main story
While Octopath plays much like an original game and other classic JRPGs, it's an excellent introduction for newcomers to this genre.
It's also a fun way to strategize combat with the game's excellent battle system while exchanging tips and suggestions on Steam's platform.
2. Chrono Trigger
Chrono Trigger is considered one of the best JRPGs on Steam and of all time. Since its release in 1995, it has consistently adapted to introduce new, innovative combat systems, effectively blending elements from the original game with modern battle transitions, exceptional graphics, and animation.
Chrono Trigger offers the masterful talent of Yuji Horii, the creator of Dragon Quest, Akira Toriyama of Dragon Ball, and Hironobu Sakaguchi of the Final Fantasy franchise.
The game's combat system is continuously modernized with transitions that keep the gameplay fresh and exciting at every level
It's easy to play and offers lots of options for new and advanced players
If you or other players on Steam aren't too familiar with Chrono Trigger, it's a great game to get acquainted with and introduce to other players as an alternative to more popular franchises
Chrono Trigger has proven its solid staying power for over three decades, which is an impressive feat on its own.
It's a game you can quickly rediscover from its original version and over again, with significant revisions that include removing the Link Attacks and battle transitions, keeping the flow of the game fresh and exciting today.
3. Ni No Kuni II: Revenant Kingdom
The second game in the Ni No Kuni series, Revenant Kingdom, offers an easy but intense and exciting combat system.
While it varies from the Wrath of the White Witch, Revenant Kingdom provides a solid new battle system that's well developed and entertaining for hours. This JRPG is a master in presenting a captivating storyline with exceptionally created animation by Yoshiyuki Momose and music composed by Joe Hisaishi.
There are plenty of reasons why this is considered one of the greatest JRPGs for Steam:
It's an engaging role-playing mystery, with dozens of places to explore, quests, secrets to discover, and battles
It's one of the best JRPGs for real-time battle systems with vibrant, animated creatures, exciting characters, and beautifully designed visuals
The Revenant Kingdom features world-building, an intricate side quest that is both fun and rewarding, offering gamers a chance to explore their creative side
The Ni No Kuni series offers everything you need in a JRPG, and the Revenant Kingdom is one of our favorite JRPGs on Steam.
It mixes elements of creativity and invention with strategy and battle systems so that you can explore the various levels you enjoy most in the series.
4. Final Fantasy VIII Remastered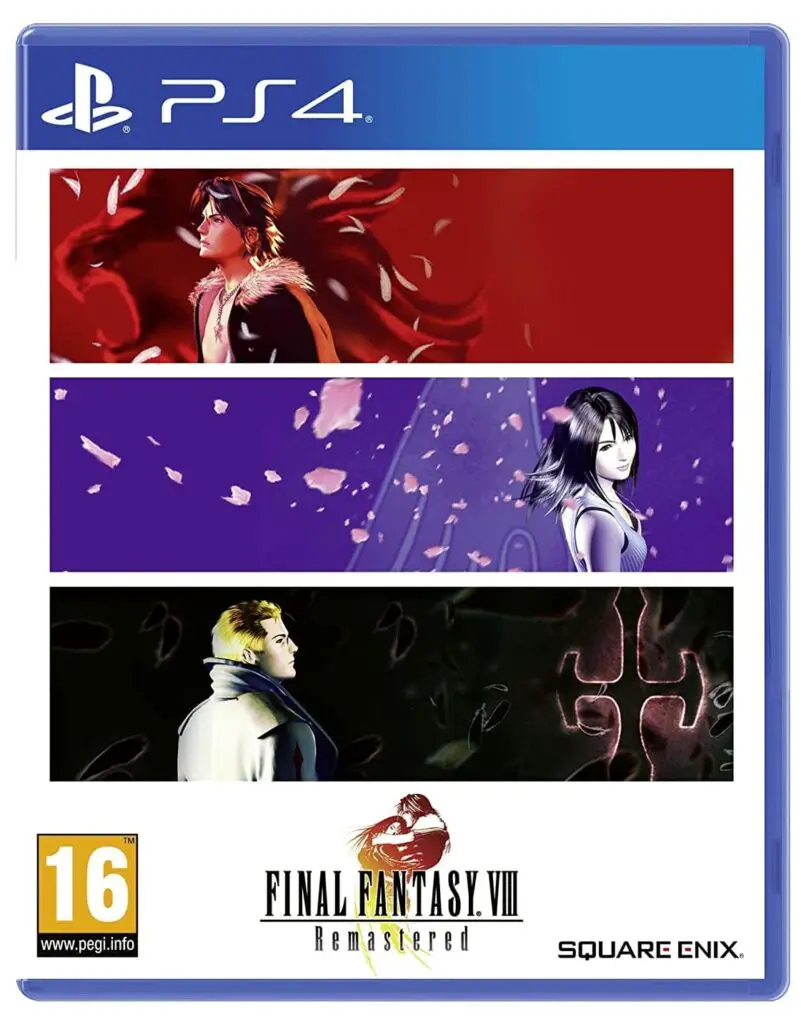 Final Fantasy games are a classic favorite for many consoles. While there aren't too many changes to the visuals, you'll find exceptional character model upgrades and an excellent turn-based combat system.
The remastered version of Final Fantasy VIII is one of the best JRPGS on Steam, with a combat system much like the original, with added workarounds, tasks, and speedups to enhance your overall experience.
This revised Final Fantasy game offers several new features that stand out from previous games:
All visuals are remastered, with spectacular graphics and animation, providing a pleasant game experience
Enhanced features for a more enjoyable journey include a turn-based battle system and the option to switch random battles, encounters off or on, and conquer your enemies at three times the speed with Speed Boost. This allows various playing levels to move through the game at a custom pace
You'll find many original features in Final Fantasy's first game, with significant improvements to this PC version's characters and play options.
The Steam version offers the best traditional Final Fantasy graphics and visuals with modern, updated scenes and features for an excellent experience.
5. Monster Hunter Stories II: Wings of Ruin
The Monster Hunter series may not be the first JRPG on Steam that comes to mind, especially a spin-off, Wings of Ruin, which offers more potential and fun than most people realize.
While the first game wasn't as recognized following its release, Monster Hunter Stories II: Wings of Ruin highlights the best of this fantastic series, including impressive combat system options, excellent presentation, and graphics on Steam.
It's one of the top JRPGs on Steam, with the following features:
You'll have access to various weapons to target monsters in the game's battle system, including kinship attacks and powerful skills that target enemies during the hunt
You can collect monster eggs and hatch them to train them with specific strengths, powers, and abilities so they can become companions during hunting excursions
Customize and create new weapons and armor, and join companions for multiplayer battles and adventures in this high-action RPG
The Monster Hunter stories series is one of the more underrated games in general, though it's enjoyed a reinvention on Steam, like numerous JRPGs packed with action, new characters, and many quests.
It's a wonderful game to begin if you're a fan of games that feature a variety of unique creatures and customization options to enhance your experience.
6. Nier: Automata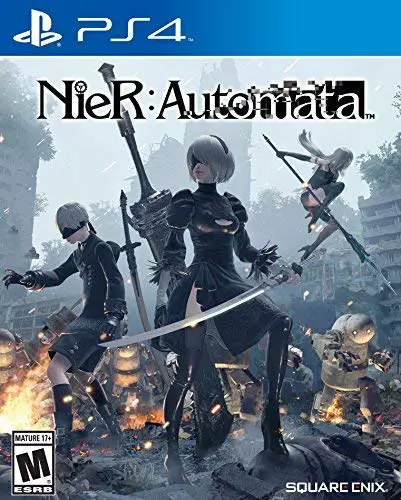 Nier: Automata is one of the best JRPG options for serious action playing, with one of the best combat systems and a storyline worth investing hours of play.
This sci-fi game seemed to appear on the scene unexpectedly and quickly became recognized as one of the best action JRPGs with incredible features, battles, and impressive designs by PlatinumGames.
You'll find this game offers over a dozen hours of exceptional fun and adventure, including:
This futuristic game centers around a story about a battle of androids to reclaim technology to control their world instead of being ruled by dystopian life-like machines
All the characters and stories are well developed, set against gorgeous background vistas, and you can conquer many side quests and events along with the main story
This high-action RPG offers an impressive variety of weapon styles, combat skills, field maps, and other tools that are perfect for battle chasers
You can adjust the settings for this game based on your experience level, including Auto Mode for newcomers, and at any point in the game, you need a bit of a break during an attack or skip specific areas entirely
Nier: Automata is a fantastic role-playing game that's ideal for action-seeking players when you're looking for a more intense experience following Dragon Quest or the Final Fantasy series.
While it may not be your first choice from the Square Enix titles, it's a great option for PC versions and Steam.
7. Dragon Quest XI: Echoes of an Elusive Age (Definitive Edition)
The Dragon Quest franchise is one of the most incredibly illustrated, popular games in the JRPG genre.
Echoes of an Elusive Age is one of Steam's most iconic games. Due to consistent quality and development throughout the series, Dragon Quest XI has become a well-established JRPG for new and experienced gamers.
It's a popular series on Nintendo Switch and PS4 and has since become a top JRPG on Steam.
There are great features that set this series apart from other games, including:
Exceptional color and animation bring the vibrant cast of characters to life, including exciting backstories, adventures, and lots of opportunities to make companions and build a solid battle strategy
If you play the Definitive Edition Steam version, you'll have access to new story scenarios and uncover further details about characters and their history
The plot development is not only impressive but keeps you engaged for hours, craving more action and guessing when the next twist will occur or what to expect from an unraveling mystery
You can explore one of the best games through beautifully designed worlds in either 3D high-definition or 16-bit 2D modes so that you can enjoy the journey at your preference
Dragon Quest offers numerous locations, including gigantic castles, small villages, eerie dungeons, bustling cities, and otherworld landscapes with many unexpected changes and exciting twists. This Steam version offers access to new areas and modifies the environment with large vehicles, weapons, and other options
If you're new to the world of JRPG or the Dragon Quest series, you'll find the battle system offers straightforward but fun strategies for beginners and novice players. Once you gain more experience in the game, you'll have the option to speed up your combat action by two or four times the original pace
You can customize audio throughout the game, and personalize the soundtrack, choose between three new Draconian Quest settings, and select either Japanese or English voice audio
You won't regret playing this fantastic series, whether you're new to Dragon Quest or looking to improve your battle techniques.
While Dragon Quest is a well-known JRPG with exceptional design and quality, it's also simple enough for newcomers to Japanese role-playing games and characters.
8. Dark Souls Remastered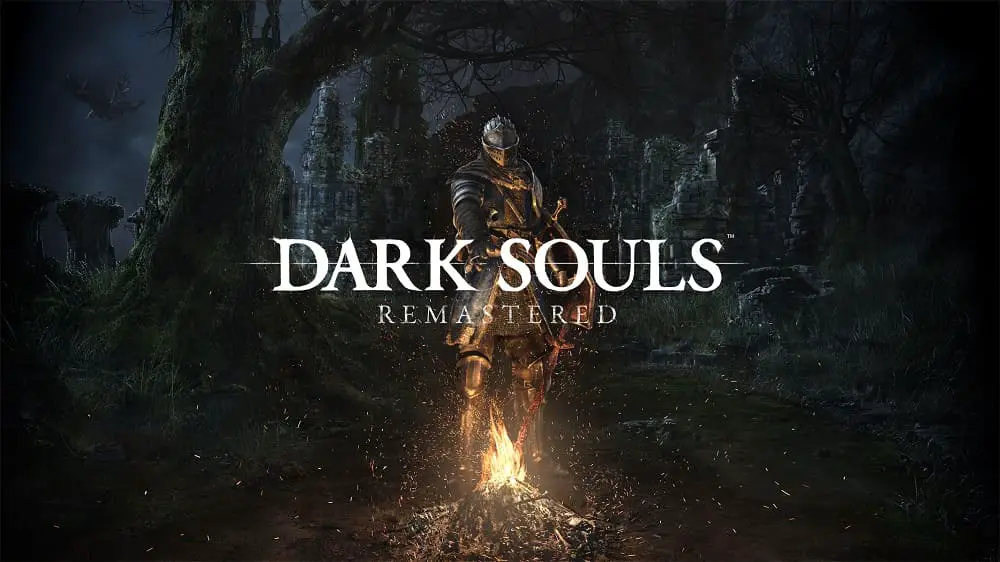 Dark Souls is the ultimate fantasy for dystopian JRPG fans. You'll find lots of exceptional action, secrets, and surprises throughout the game.
It's an adventure that will require lots of exploring, strategic dungeon crawling through hidden spaces, building armor, and creating strategies for weapons and battle.
This game takes a dark turn from the Final Fantasy series, the Legend of Heroes: Cold Steel Games, and the Phantasy Star series.
It's the perfect game for players looking to custom-build characters and their skills and form allegiances with companions while battling enemies
The ambiance is medieval and battle-heavy, with lots of options to master magic powers, craft a distinct playing style, and develop weapons and armor for combat
You'll find the game only gets better with more playing experience, with lots of customization available for creating and improving your arsenal of weapons and skills for battle
Whether you're new to Dark Souls or enjoy the challenge of more complex strategies and collaborating online, you'll find this game offers excellent entertainment for all levels of play.
9. The Legend of Heroes:
The Trails of Cold Steel series only gets better with every new, remastered version available, including the Steam version, which is wonderfully designed with high-definition graphics, a detailed, in-depth storyline, and excellent features that are suited for every experience level.
You'll find the Steam version of Legend of Heroes: Trails of Cold Steel series features an exceptional interface and the ability to speed up the game two or four times, which is ideal for battles.
This game offers a rich universe of storylines and great options for both beginners and advanced players.
There are many great features offered with this version of the game, and the series in general, when you play online:
You'll discover many details and side quests available so that no two experiences are exactly alike, and there are many options within the storyline
Many combat system options include guarding, fighting, healing, and other strategies that strengthen your success throughout the game, whether you build a solid group of allies or acquire an impressive arsenal of tools and weapons for battle
You can play this version of the game with the original voices in Japanese or choose English voiceover as an option
Suppose you've played previous versions of this game. In that case, you'll find the Steam version offers many of the same features, plus the option of collaborating with multiple players and discussing strategies online for improved outcomes.
Summary: Gaming With Steam's Top JRPGs
JRPGs are the top game genre for PC gamers, including Steam versions, which are now widely available for all action RPGs. It's a well-built system that offers all the top JRPGs at once, so you can choose which adventure appeals to you most, and you'll have an excellent experience through every mode.
You'll enjoy access to an impressive library of games, including Japanese role-playing games and the best JRPGs on Steam.
Steam offers immediate access to all your favorite games, whether you're a newcomer to the Final Fantasy series or ready to take the plunge into the dystopian world of Dark Souls.
As the popular online gaming platform continues to expand, you'll find many new and remastered versions of JRPG classics, series, and other games rich in action and character development.
Steam offers fans of the exciting gaming genre an opportunity to collaborate with other players, discuss strategies in a forum, and explore new ideas and realms not yet discovered on their own.
Our top JRPG picks for Steam are based on the quality of graphics, animation, audio, and options for players within each level.
While some games offer beginner-friendly tasks and easier ways to navigate through the game, the more layered adventures offer the same experience in between other opportunities for advanced and experienced gamers.
Whether you're new to Steam and switching from Nintendo Switch or Play Station, you'll find all the same great features, plus much more when you join this innovative platform and incredible access to great JRPGs and action-heavy games.