Persona 5 is one of the best JRPG genre games for many reasons, including its original soundtrack is a masterpiece of compositions featured throughout the game. There are 110 tracks available on three discs, with music composed by Shoji Meguro, Kenichi Tsuchiya, Toshiki Konishi, Ryota Kozuka, and Atsushi Kitajoh.
I am a huge fan of Persona music and Persona in general, as viewers of my Twitch stream know.
When you purchase the three-disc set, you'll find a booklet that includes a tracklist with the lyrics to seven songs, with vocals by Lyn Imaizumi.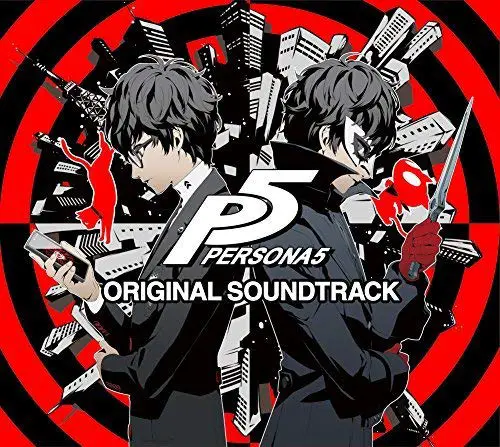 Persona 5 Royal is a game that achieves a high standard in all facets, from exceptional artwork, beautifully designed animation, and graphics to unique storylines and amazing music available in various formats, including the instrumental version on CD, Spotify, and other streaming services.
The original Persona 5 soundtrack was released in early 2017 and included all the music from the Persona series, including the opening movie version, original vocals, and instrumental versions.
Many of the top songs on the three-disc set, containing a total of 110 songs, are frequently used in several Persona games and various versions, covers, and remixes.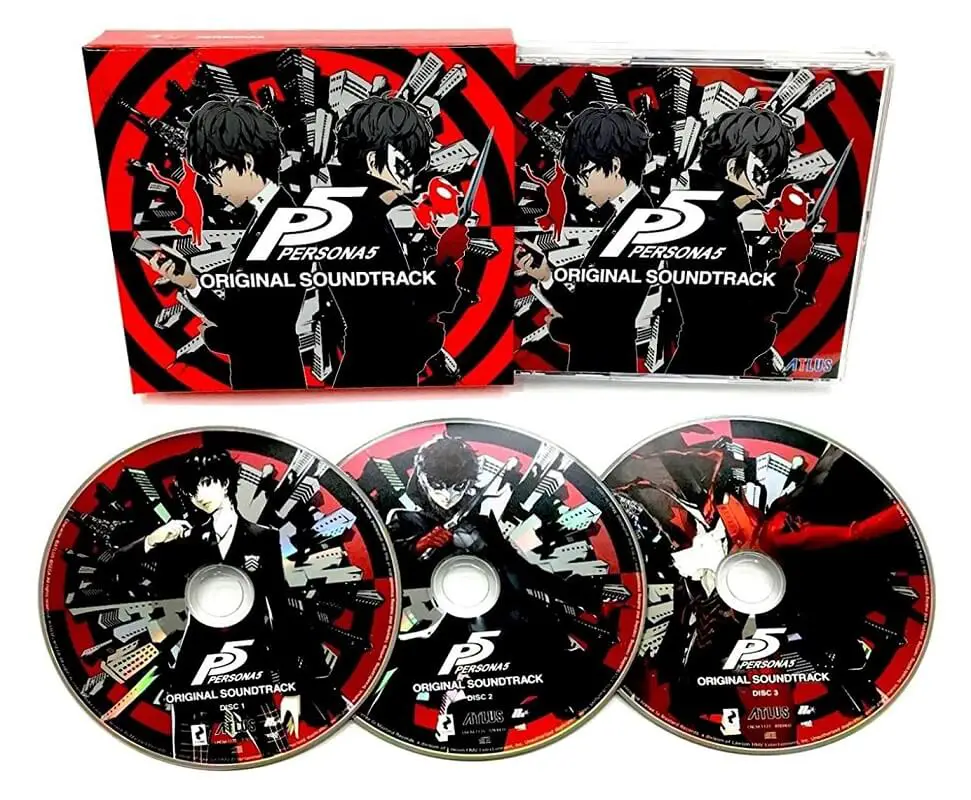 Last Surprise
Last Surprise is a fun, jazzy track that's played during battle and features cabaret-style vocals sung with confidence. What makes this song successful is it played in the Persona system, with a crescendo in vocals as action increases, syncing the lively tune with the game's fight spirit and heroic nature.
It's a song you won't tire of, as the timing is brilliant, providing the song with a stellar platform. It's a catchy song that's a bit different and unconventional, but it works perfectly to boost the quality of the game's scenes and the music's popularity.
Life Will Change
"Life Will Change" is one of the most enjoyable tracks on the Persona soundtrack, which plays during specific types of scenes in the game. It's a defiant song that emulates the anti-authority theme of Persona 5, with solid and protest-style lyrics.
This track is almost empowering in how it gives players the sense that their characters can "march" in the battle to establish power and conquer enemies at every turn. It's well placed throughout Persona 5, giving gamers a sense of accomplishment and victory from the beginning.
You'll typically hear this song during scenes in the palace or prison in Persona 5 and Persona 5 Strikers. An instrumental version of the song replaces the vocals with an electric guitar.
Rivers in the Desert
One of the top "boss battle" tracks on the soundtrack, this theme is intense, with powerful vocals and lyrics. The beginning opens with a guitar riff, igniting a sense of energy and urgency.
While "Rivers in the Desert" is the perfect song during turn-based combat scenes in Persona 5, it's also great music for dancing, with a lively chorus and tones. It's the perfect track from the official soundtrack for Persona 5 dancing.
"Rivers in the Desert" is played in different versions throughout the game, including a shortened variation during a fight against Shadow Shido, a more extended version during another round with the Holy Grail, and bonus fights.
Persona 5 Strikers features a rock cover of the song, and other versions are also available. When Persona 5 was nominated for an award at the Game Awards in 2017, a short clip of this song was featured.
Wake Up, Get Up, Get Out There
The opening theme for Person 5, "Wake Up, Get Up, Get Out There," is a fantastic song similar to "Life Will Change," as they share some of the same lyrics. There are two live versions of the song, which Lyn Imaizumi sings, and more than one instrumental version, including a piano version of this opening track.
In addition to Persona 5, you can also find a remixed version of this song on Persona 5: Dancing in Starlight and an instrumental version of the track on the Persona 20th Anniversary All Time Best Album.
Beneath the Mask
"Beneath the Mask" is a theme song played during the night in Toyko, with vocals by Lyn Imaizumi, lyrics by Rike Schmalz, and composed by Shoji Meguro. This instrumental version is played with an electronic organ on Persona 5 during night scenes. Another variation of this track, with no percussion, is played during rainy scenes in the game.
The Whims of Fate
One of the original songs on the Persona soundtracks, the "Whims of Fate," is also known as Persona 5's Casino Dungeon theme. It's a distinct track that's easily recognizable and well-placed in the game.
Various Collections and Song Versions of the Persona 5 Soundtrack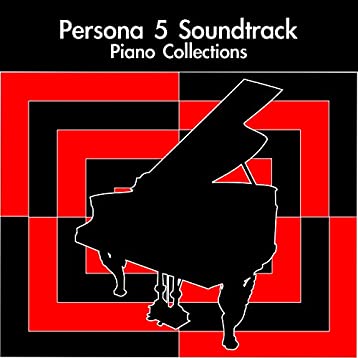 You'll discover many versions of the most popular Persona tracks, including theme songs, rock covers, instrumental versions, and a piano version for a collection of tunes. The Persona 20th Anniversary All Time Best Album also features songs from Persona 5 and other games throughout the series.
When you search online music streaming services, you'll also find many versions, covers, and remixes of the critically acclaimed Persona 5 soundtrack.
Persona 20th Anniversary All The Best Album
Summary
The original soundtrack for Persona is nothing short of a masterpiece. While top songs are well written and performed, each track's timing and placement also make the game and soundtrack successful and appealing.
The Persona 5 Royal soundtrack is widely available on CD, Spotify, Amazon, and other streaming services. While it's typically played as a part of the game, the original soundtrack is an impressive collection that many fans enjoy listening to outside the series.
You'll find the entire series offers great music, which enhances the enjoyment of Persona 5 and Persona 5 Royal and provides an impressive soundtrack with many variations in other games.
While some of the soundtrack's songs may not fit as well into the storyline of the series, they offer exceptional lyrics and varied musical styles that work well within the Persona series.
Persona 5 stands out as an excellent JRPG series with an original soundtrack that leaves a significant impression on players and fans of the series.