Persona games are often considered one of the best JRPG series of all time. Persona 5 is one of the top games in the franchise and has ranked as one of the top role-playing games in Japan since its release in 2016.
The game is also a Jungian-inspired JRPG on my hit list to stream on Twitch.
This game series was originally a spin-off of the Shin Megami Tensei series, which quickly became a top choice for gaming, with exceptional visuals, sim-style mechanics, and continuous improvements to character development and storylines throughout the game.
The Persona games quickly became the bestselling series from Atlus. They quickly grew in popularity worldwide as one of the favorite games among fans of Final Fantasy, Fire Emblem, Dragon Quest, and Toyko Mirage Sessions series.
Once you've tried Persona 5 as one of your first JRPG games, you'll want to explore similar games that leave a lasting impression with top-notch gameplay mechanics, turn-based battle systems, unique character development, and ever-changing landscapes and worlds where you will continuously discover new quests, challenges, and game features similar to the Persona series.
Similar Games Within the Persona Series
Persona 3 and Persona 4
If the only game in the Persona series you tried is Persona 5, it's worth getting familiar with the third and fourth installments in the franchise. These two games were released in 2007 and 2008 and became available on PC, PSP, and PS2.
You'll find these two games are the closest in similarities to Persona 5. While these previous games haven't enjoyed the same spotlight as Persona 5, they are excellent in satisfying hardcore fans of the game.
If you're looking for a game closer to Persona 5 Royal, there are similar editions to the previous games, which offer additional features: Persona 4 Golden, P3P, and Persona FES.
The plot of the series centers around high students attending a Japanese high school, where character development is critical, and there are multiple storylines and lots of emotional twists and quests to explore.
Persona Q2: New Cinema Labyrinth
Persona Q2: New Cinema Labyrinth is Persona Q's sequel and features many of the same elements as Persona 5. This direct sequel was released in 2019 on Nintendo 3DS by Atlus, with lots of great styles and options that fans of Persona 5 will appreciate.
One of the best aspects of this game is bringing together the cast from Persona 3, 4, and 5, with lots of dungeon crawling, dialogue, and bonding with characters throughout the game.
It's one of the top games to play after you've completed Persona 5 and want to experience many of the same features.
1. Toyko Xanadu
Toyko Xanadu was released in 2015 by Falcom and became widely available on PS4, PSVita, and PC. While it's very similar in style to games like Persona 5, it doesn't offer the same level of character depth and development.
Despite the more surface-level story, this game is an action RPG that's set in a Toyko high school, with various dimensions with dungeons that require specific skills or tasks to be performed to advance to the next section. Toyko Xanadu was developed by Nihon Falcom, the creators behind the Legend of Heroes franchise.
While the characters are not as attractive in comparison to Persona games, they each offer a few attributes and skills during combat, which makes this game fun to play, even if it's less complex than the Persona series.
2. Final Fantasy XV
The Final Fantasy series is an excellent choice if you're looking for Persona-style gaming with fascinating characters and stories.
Several outstanding games within this decades-long franchise offer a great alternative to Persona 5, especially if you're looking for a game that closely matches the dynamics of Persona characters and their journeys.
Final Fantasy XV was released in 2016 by Square Enix and offered fast-paced action, turn-based combat, and a solid social aspect of the game.
Final Fantasy XV takes a different direction from the series, which offers more role-playing and combat opportunities throughout the game. While there is a smaller cast compared to Persona 5, the number of quests and activities throughout the game is visually beautiful and impressive.
You'll find the character development top-notch, and the gameplay mechanics are ideal for Persona fans.
3. Xenoblade Chronicles Series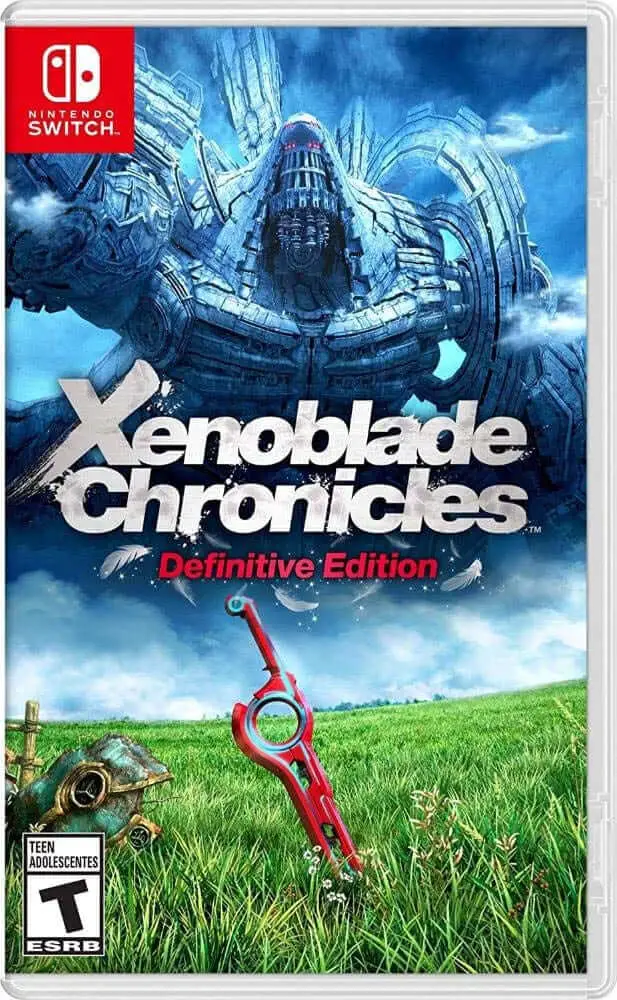 You'll enjoy the Xenoblade Chronicles series if you're looking for a highly rated JRPG that's modern with remastered versions. This series was released in 2012 and 2015, with newer versions remastered for Nintendo Switch in 2020. It was created by Monolith Soft, the same studio that developed the Xenosaga trilogy.
The Xenoblade Chronicles features an open-world RPG with party members, bonding systems for characters, and building teams and allies, much like the Persona series.
Whether you start with the first game in the Xenoblade series or one of the sequels or remastered versions, you'll notice how closely it unfolds like a Persona game.
4. Toyko Mirage Sessions FE
A crossover game that combines the Fire Emblem series with Shin Megami, Toyko Mirage Sessions FE is set in modern-day Toyko with many similarities to Persona 5.
Atlus released this game in 2015 for Nintendo Switch and Wii U, which centers around party members, their interactions in the story, and side quests and small stories throughout the game.
You'll find that many of the party members resemble characteristics close to Persona 5 and Fire Emblem characters. While Toyko Mirage Sessions offers many of the same features as the Persona series, the battle system and overall storyline aren't as complicated, which makes it easier for beginners and novice players.
5. Fire Emblem: Three Houses
The Fire Emblem series is a highly tactical game that features a lot of strategic combat and exciting quests. The game was released in 2019 by Intelligent Systems exclusively for Nintendo Switch.
In addition to the combat-heavy story, this RPG offers a solid social aspect to the game, which includes building bonds with your own party members, reviewing how to battle system action impacts your companions, and how to develop relationships.
Koei Tecmo co-developed Three Houses and also worked to design Attack on Titan 2 and Fire Emblem Warriors.
6. Shin Megami Tensei IV: Apocalpyse
This game is the alternate version of the fourth game in the Shin Megami Tensei series. Shin Megami Tensei IV: Apocalypse provides a lot of improvements to the original game, with a better design overall.
It was released in 2016 for Nintendo 3DS and offers many features similar to Persona 5, including a strong storyline, world building, demon hunting, and relationship building. While this game connects to the initially released version, it's perfect as a standalone following the Persona series.
7. The Legend of Heroes: Trails of Cold Steel Series
The Legend of Heroes trilogy is an excellent option for Persona fans. The Trails of Cold Steel Series was initially released in 2015 for PC, PS3, PS4, Nintendo Switch, and PSVita.
Sequels to the original game were released in 2016, 2019, and 2020, set in a military academy, similar to the high school setting in the Persona series.
A significant part of this game is spending time building relationships with different characters, developing abilities for the combat system, and lots of world-building and excellent gameplay elements to explore.
The depth involved in this Legend of Heroes game is very similar to Persona 5, which offers an exciting storyline, mini-games, and many quests to explore in a realistic fictional world.
8. Neo: The World Ends With You
This new game is a sequel to the original The World Ends with You, though you can easily play this game on its own. This version, with Neo, a new character in the series, was released in 2021 by Square Enix for PS4, Nintendo Switch, and PC.
Much like the high school student theme in persona 5, this game offers the same high school setting with a lighter theme in modern-day Toyko.
It's a fantastic game with excellent gameplay mechanics and features rebellious yet adventurous students, much like Persona 5. While the game isn't as complex as the Persona series, you'll find the design exceptional, and you'll enjoy the familiar appearance throughout the game.
9. Danganronpa: Trigger Happy Havoc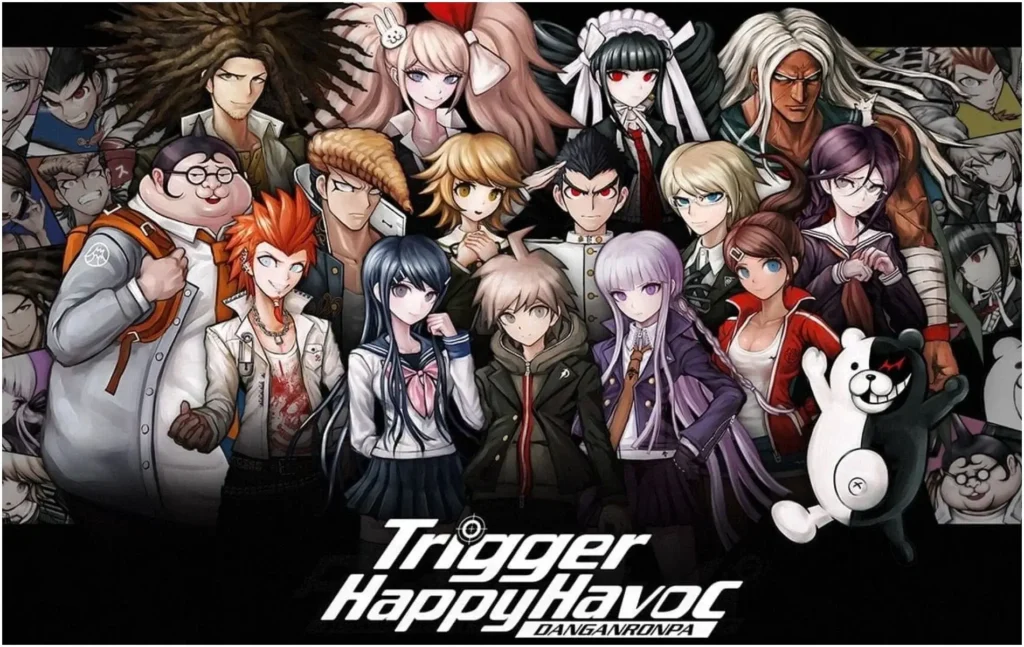 This game centers around a high school murder mystery and combines Persona and the Danganronpa series elements.
Danganronpa: Trigger Happy Havoc was released in 2010 and developed by Spike for a variety of consoles and gaming systems, including Nintendo Switch, PC, iOS, Android, Linux, PS4, and OS X.
You'll find this game, and the Danganronpa series in general offers an impressive amount of rich content, which makes it easy to become engaged with the incredible storylines and characters for hours of play.
While it's not as combat-heavy as Persona, Danganronpa: Trigger Happy Havoc is entertaining as more of a puzzle game for fans of murder mysteries and similar themes.
Additional Games Like Persona 5
Shin Megami Tensei: Digital Devil Saga
The Shin Megami Tensei series is a worthwhile journey for Persona fans, and you'll find the Digital Devil Saga offers many of the same game elements, including characters with memorable personalities, a fascinating storyline, and lots of rewarding but challenging quests and jobs to explore.
This game was released by Atlus for PS2 and focuses on character development and the storyline based on their perspective, which is a significant plus for Persona fans.
Bully
This action RPG offers a fast-paced thrill for Persona and Grand Theft Auto fans. Bully was created by Rockstar, the same developer that developed GTA.
You'll find that while Bully doesn't follow the same RPG style as other games in this genre, the social interactions and high school students are very similar to Persona.
The main game or focus of Bully centers on the hierarchical nature of society, building relationships, the development of cliques, and coming-of-age elements, which is reminiscent of the struggles faced by students in Persona 5.
Etrian Odyssey
Atlus released Etrian Odyssey in 2008 for Nintendo DS, which offers a next-level challenge for Persona fans. This game follows many of the same dungeon crawling mechanics throughout Persona Q and a turn-based combat system.
One notable difference that sets Etrian Odyssey apart from Persona 5 and similar games is the ability to choose between forming your own party members or playing the game with a cast that's generated or set into the story.
While some players prefer to work with a "set" cast, Persona fans may prefer the custom options for building and developing characters for the game.
Yakuza O
Yakuza O was initially released on Xbox One, PS4, Amazon Luna, and PC in 2015 by Ryu Ga Gotoku Studio. This open-world RPG offers a similar setting to Persona in Tokyo, though there isn't a high school setting or combat theme.
Yakuza O's highlight is in the mature, well-developed storylines and characters. It's also an excellent game for beginners to the JRPG genre and new fans of the Persona series.
Summary
The Persona series is exceptional, and many fans of Persona 5 will ultimately look for similar games that provide the same satisfaction and entertainment. As a high-quality series, Persona is often considered one of the best JRPG games of all time.
For this reason, games like Persona 5 are in high demand and offer many similarities and characteristics for players, including modern-day Tokyo settings, high school students, strong character development, and real-time combat found in similar games.
Games similar to Persona 5 may not always offer the same complex layers of storylines and character development.
However, you'll notice at least one or two significant parallels in similar games, whether it's a strong cast, the focus on defeating evil, or a high school setting in Tokyo.
Combat systems vary considerably from one similar game to the next, though you'll find that games without the high level of battles offer mystery solving and stronger character focus instead. Persona 5 sets a high standard for excellent role-playing games for new developers and gamers.