Japanese role-playing games or JRPGs are popular on various gaming consoles, including online streaming platforms and PCs. JRPG games offer a unique art style that differs significantly from other role-playing games, focusing on a more tactical, hierarchical structure.
I love JRPGs. That's why (despite their unpopularity on the platform), I stream almost exclusively JRPGs on Twitch.
In contrast, JRPGs offer more flexibility in switching between characters and experiencing a more high-definition, realistic environment where you can spend hours completing extra quests, activities, and interactive tasks on multiplayer platforms.
What are the best JRPGs on PC? While many JRPGs were initially released on older Nintendo or PlayStation systems, you'll find the top-rated role-playing series, including Final Fantasy games, Monster Hunter Stories, and Dark Souls.
Our top picks for your PC are based on the quality of the characters, turn-based combat system, realistic graphics, animation, and other structures that enhance the experience.
Yakuza: Like a Dragon
This JRPG takes a different direction from classic Yakuza games, which focus more on learning combos in battling enemies. In contrast, Like a Dragon chooses a turn-based battle system, where you can summon monsters, cast spells, and complete numerous side quests throughout your journey.
You'll enjoy some bizarre storylines, minigames, and activities that include summoning giant sea creatures and operating a business. It's a unique adventure that's worth checking in its PC version.
Octopath Traveler
One of the main features of Octopath Traveler is the beautiful visuals, which blend 2D sprites and graphics with eye-catching backgrounds with an isometric art style. The entire game is not too overwhelming, making it ideal for beginners or novice players.
There are eight character stories to complete, which may seem overwhelming initially, though you'll find each main focus of the game easy to follow, and you can move at your own pace, exploring all the features.
Octopath Traveler offers a classic, old-fashioned vibe, which includes multiple main characters that focus on battle quests, with the option of conversing with townspeople, finding hidden items, and locating information to progress throughout the game.
It's an entertaining JRPG that offers many of the exact job system mechanisms and attributes you'll find in the Final Fantasy series. It includes a reward system where you can boost your abilities and conquer your enemies. It's a fantastic classic-style game from Square Enix that's worth exploring.
Final Fantasy XV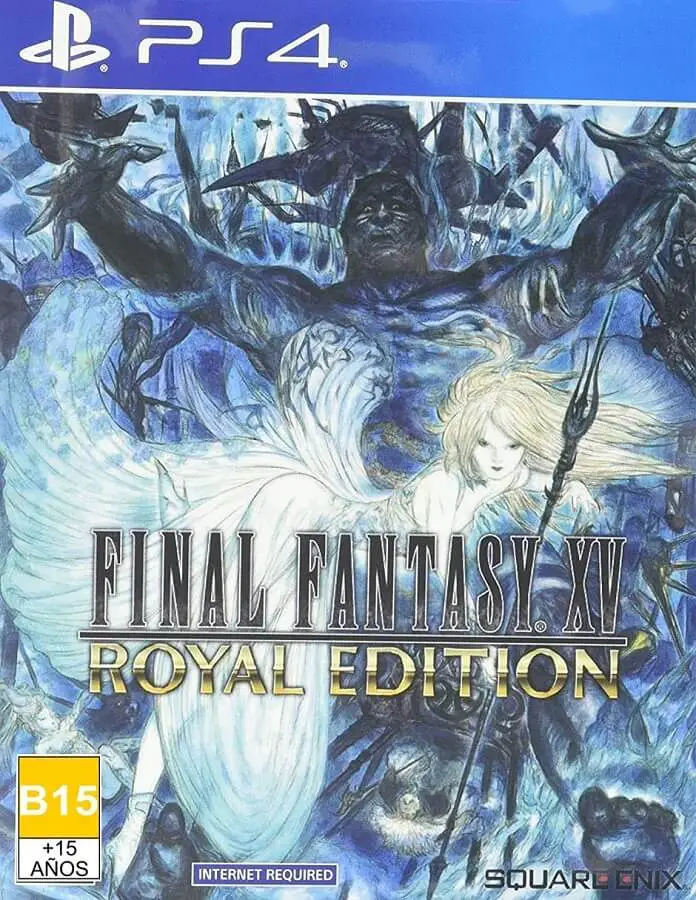 If you're ready to invest a dozen hours or more into one of the best JRPGs on PC, you'll find the Final Fantasy franchise a worthwhile journey that's considered one of the best JRPGs of all time.
One of the best games in the series, Final Fantasy XV offers multiple worlds, locations, battles, and quests that offer challenging but rewarding entertainment.
The main character is Noctis, who develops alliances with Gladiolus, Prompto, and Ignis, so he can effectively fight against enemies in various locations.
Final Fantasy is one of the top-rated games in the JPRG genre, and Final Fantasy XV is ideal for playing on PC, with lots of complex side quests, activities, and lots of actions in an open-world game.
If you're new to playing the series, you may find it takes a bit longer to get accustomed to this game's features in the beginning, but it's worth the effort to enjoy a memorable story that's creative and adventurous.
Ni No Kuni: Wrath of the White Witch (Remastered Version)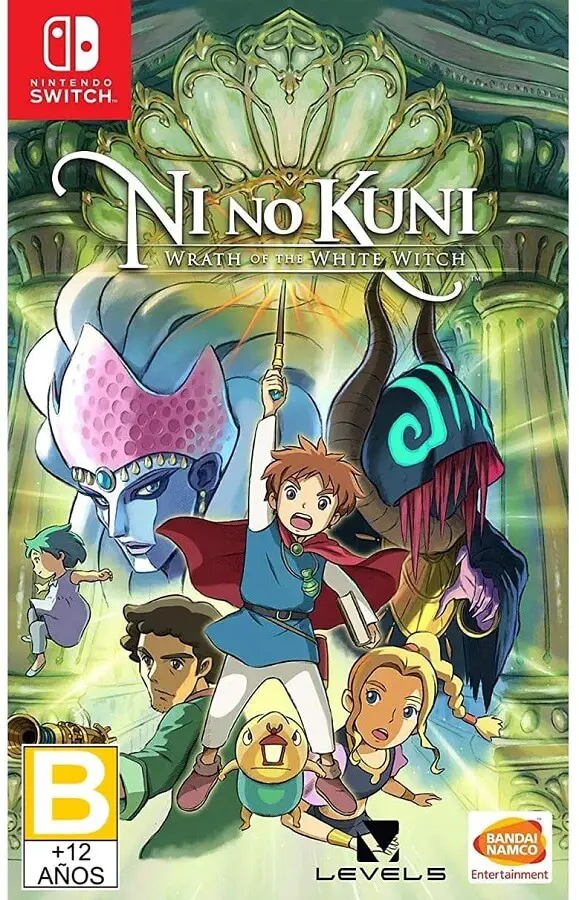 The Ni No Kuni series is one of the most visually impressive JRPGs, featuring the artistic styles of Studio Ghibli, a famous Japanese studio known for critically acclaimed films and animation.
In Wrath of the White Witch, you'll embark on journeys and quests with a young boy, Oliver, who explores an alternative world that features impressive graphics and real-time movement, which is common in modern-style role-playing games.
You'll find the game satisfying and exciting, with lots of action, emotion, and thrilling conquests that can keep you engaged for many hours.
Genshin Impact
If you're looking for a PC game similar in style to the Legend of Zelda, you'll find Genshin Impact gives you hours of fun exploring the kingdom, dungeons, combat, and quests that feature battles and hangouts.
You'll always have access to regular updates, which feature new mechanics, such as new houses, structures, gardens, and characters.
This game is ideal for players of all levels, especially if you're looking to explore side quests, unlock characters, and find Genshin Impact codes to boost your power in the realm and enjoyment of the game.
Persona 4 Golden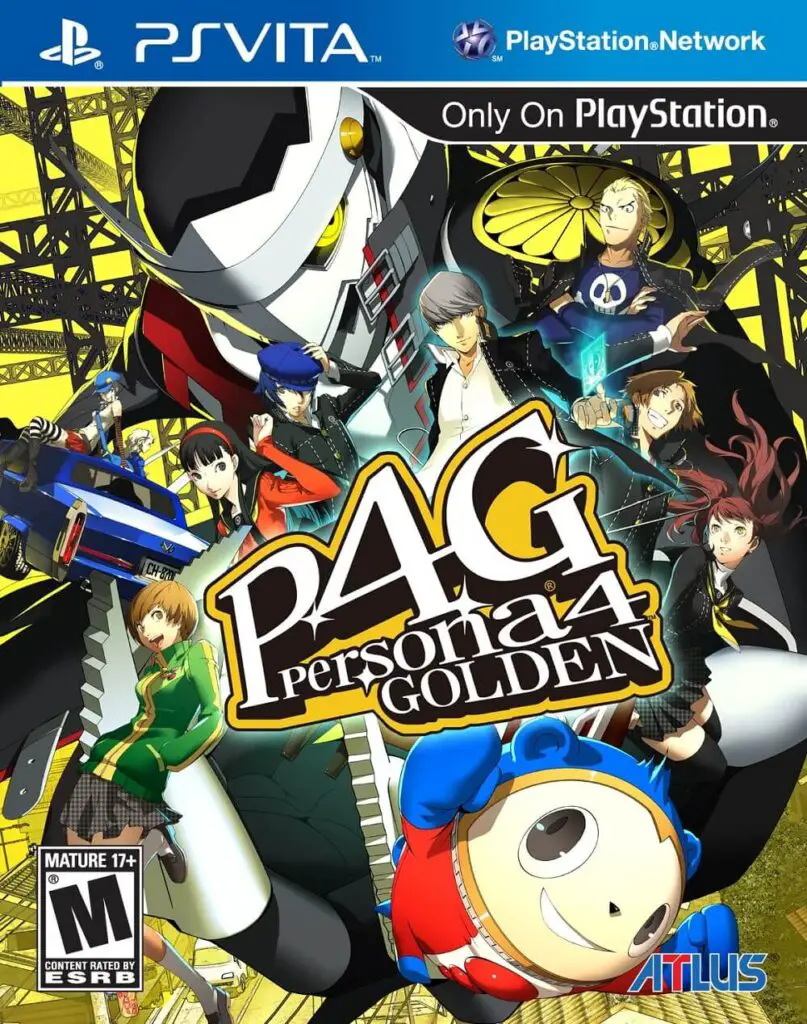 The Persona series is one of the most popular JRPGs, with solid characters, a turn-based combat system, and adventurous storylines.
Persona 4 Golden, like other games in the franchise, offers a macabre theme that many fans enjoy, with an exciting mix of deception, attacking enemies' weaknesses, exploring dungeons, and a murder mystery.
Persona games are a top series in this genre and have quickly become a favorite choice for fans of more traditional role-playing gaming. This series expands to provide many options within the story, with many side quests, rewards, and strategies. It's definitely one of the best JRPG games for your PC.
If you're ready for a visually appealing game with lots of storylines, addictive characters, personalities, and combat systems, you'll find a lot of fun activities and hours of gameplay rich in mystery, memorable playable characters, and more, with over 100 hours of fun for new and experienced gamers.
Chrono Trigger
Chrono Trigger is a highly recommended game for your PC due to its unique art style and design throughout the game.
This RPG is illustrated by Akira Toriyama, who created Dragon Ball, and features lots of exciting playable characters, including a frog knight, robots, and tech-savvy companions set in a world that's post-apocalyptic and full of twists throughout the story.
While you'll notice many of the same features and style in Chrono Trigger as other Square Enix games, you'll have new developments within the story, with powerful combinations of powerful healing, cyclone tech, and lots of assistance in battle.
This game is ideal for newcomers to the JRPG genre, even if you've played other role-playing video games. Chrono Trigger is one of the best JRPG options for novice players looking to try special moves and new items in an exciting, suspenseful world.
Monster Hunter Stories 2: Wings of Ruin
If you're familiar with the Monster Hunter Stories series, you may find the sequel, Wings of Ruin, takes an unexpectedly different direction. However, it's an excellent JRPG game to play on PC, with lots of activities, side quests, and fantastic graphics.
As you progress through the game, there are many goals to work towards, including hatching eggs to create new monster companions or "monsties," creating equipment and weapons and exploring new worlds.
Monster Hunter Stories 2: Wings of Ruin offers a great way to explore the world of JRPG on your PC.
The Legend of Heroes: Trails in the Sky SC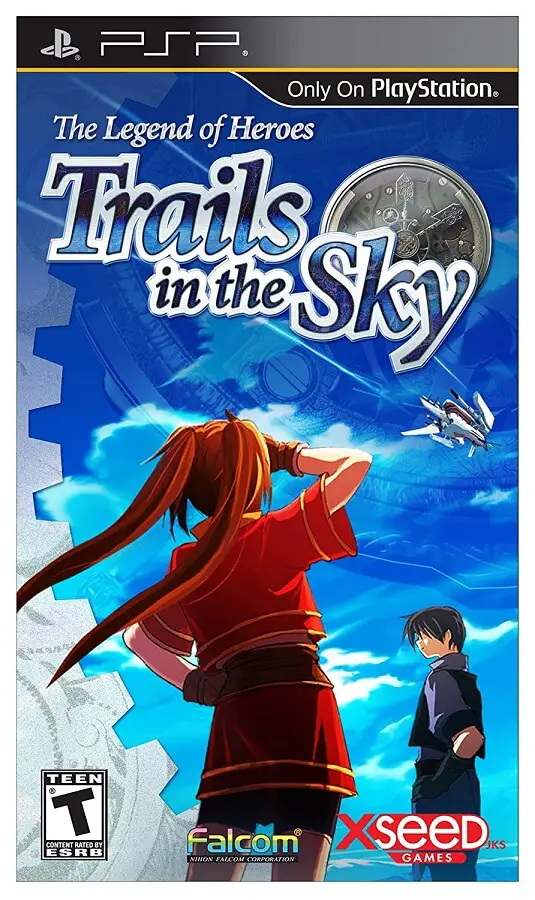 If you're looking for a role-playing game heavily invested in characters, you'll find Trails in the Sky offers a very likable anime with some complexities. However, the game's overall structure is simple and easy to get acquainted with as a new or novice player.
While you'll find the story takes a while to get into, the turn-based battle system features fantastic new spells, magical orbs, lots of dialogue, and many exciting discoveries on your journey.
On the surface, Trails in the Sky doesn't appear to stand out as a top JRPG for your PC, though it's excellent in telling a fantastic story, which can draw you in to play for a dozen hours at a time.
It's also a great tale, even if you've never played the original Legend of Heroes. This sequel stands well on its own, offering satisfaction in exploring many side stories and quests, solving mysteries, and heroically saving other countries.
It's a great choice if you're looking for a long-term game that gives you hours of fun.
Battle Chasers: Nightwar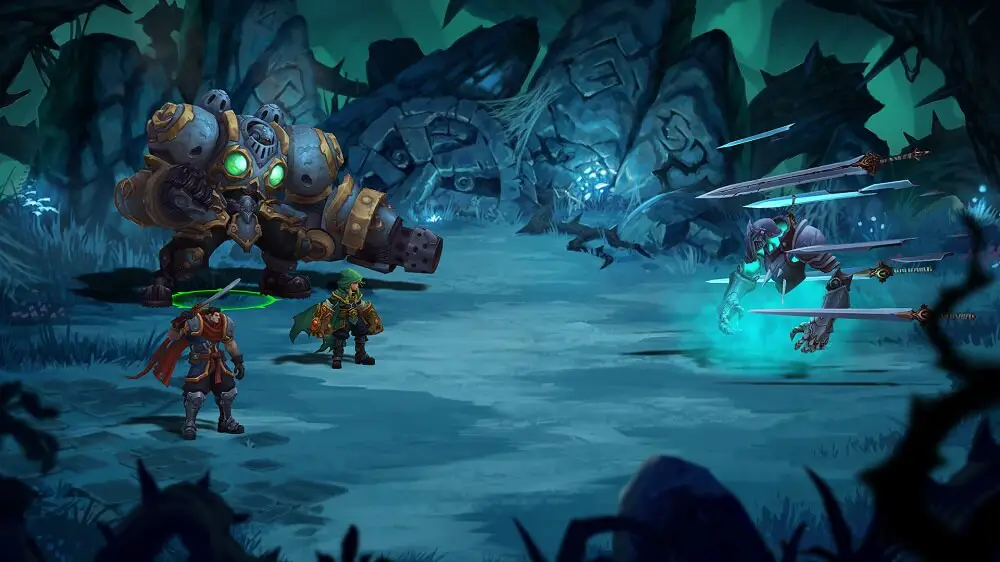 This game takes turn-based combat to the next level, with intense tactical moves and combat strategies, making this JRPG stand out from other genres' games.
The characters in Battle Chasers: Nightwar and battle scenes are epic, with impressive visuals and quality high-definition sound effects of sudden gunshots, including rapid-firing, and slight echoes of every movement and fight, including background dialogue and the trickling of falling items during each conflict.
It's the essential JRPG for top-quality action and gameplay, and while it's not one of the greatest JRPGs, it ranks as one of our best action-packed games for an exciting gaming experience.
Ni No Kuni 2: Revenant Kingdom
The Ni No Kuni series is very satisfying for its open-world action, world-building options, and spectacular visuals, including a kingdom that resembles a doll house, characters who build and orchestrate your world, and lots of room for strategies.
As you build your kingdom, you'll have access to personnel, science and research, and other resources, including the ability to generate more tools for future quests. The Revenant Kingdom gives players a sense of control and ownership in the game, with many quests to discover, unlock, and achieve goals.
This game offers excellent combat systems, with improvements in this installment of the Ni No Kuni series. Throughout the game, which typically takes just over 50 hours, you'll enjoy real-time battles, with lots of options to build combos, use light or heavy attacks, and fun and elaborate ways to block your enemy attacks and dodge catastrophes.
It's a flexible game that allows you to switch characters so that you can explore different skills and unique characteristics. There are also warrior battles, where characters have greater control over soldiers and units to strategize attacks on enemies through a series of decisions. Overall, it's an awesome action-heavy game perfect for playing on your PC.
Dark Souls III: The Fire Fades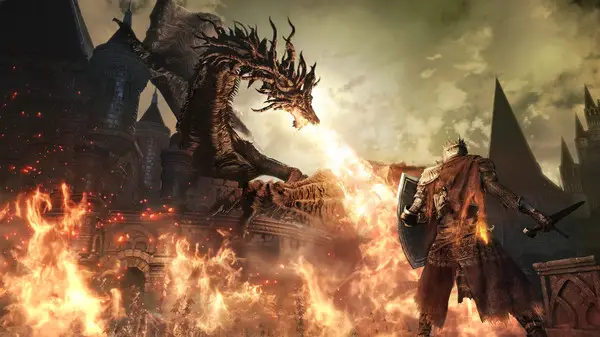 This installment in the Dark Souls trilogy offers a macabre, haunted world with dystopian images and landscapes. It's a unique series that allows players to explore a dilapidated world with many challenges and tasks throughout the game.
This award-winning game offers various styles of combat, where players can create their own unique style of fighting and tackling various tasks. The Fire Fades is the final game of Dark Souls, with lots of satisfying challenges and hours of play for loyal fans.
Summary
JRPGs are one of the most popular game styles, with worldwide fans and continuous enhancements, with innovative characters, battles, plot twists, and in more recent years, advanced combat systems and detailed, realistic animation and graphics that keep players engaged for hours at a time.
Within the game genre, there are many ways to connect with other players through multiplayer systems, online chat, and discussions on how to best play JRPGs on PC.
While our top-ranking Japanese role-playing games to try in the PC version offer lots of creative, exciting upgrades and action, long-term gamers will notice significant differences in each major franchise from the early days.
The PC version of these games offers greater access to other players and character development ideas, including collaborating in multiplayer games, socializing in the game, and exploring new items, including characters, classes, and quests.
As many new gamers initially try the most popular series, such as Persona and Final Fantasy games first, it's worthwhile to explore less traditional options, including Dark Souls and Chrono Trigger, to explore new worlds, battles, and characters from dystopian landscapes and dungeons to colorful worlds with palaces and unique vistas.
When you explore the top JRPG games for your PC, you'll also find such games provide an opportunity to explore many new mechanisms and features not included in older versions.
As you become more familiar with JRPG games for your PC, you'll find many other great options, including the Dragon Quest series, Pokemon series, and new PC games initially released on Nintendo and PlayStation.