PS4 is one of the top game consoles of all time and it has a ton of JRPGs that I like to play on my Twitch stream.
Sony consoles continuously improve to meet consumer needs and offer a wide range of games for JRPG fans, including Final Fantasy games, Dragon Ball, Kuni II the Revenant Kingdom, Lost Legends, and many great titles with revised and the remastered version of the original Final Fantasy.
Since PS4's release in 2013, it quickly became one of the top-selling game consoles in history and one of the best ways to enjoy hours of fantastic JRPG games.
JRPGs are widely available for the PS4 console and offer various levels of play for newcomers and long-time fans alike.
According to Metacritic, the top Japanese-based role-playing games feature exceptional character and engrossing story developments, with layers of quests, strategies, and customization, whether you're building a battle system, magical powers, or weapons for combat.
JRPG fans will appreciate the wide range of options available for this Sony console, including various versions and features of the PS4 system.
1. Top Choice for New JRPG Gamers: Ni No Kuni 2: Revenant Kingdoimagem
If you're a fan of beautiful visuals and compelling storylines, you'll enjoy the fantasy elements of Ni No Kuni 2: Revenant Kingdom. This action RPG offers stunning visuals inspired by the masterful artwork of Hayao Miyazaki while incorporating traditional styles of the JRPG genre into the game.
While this is a sequel to the first game, newcomers to the world of Japanese role-playing games will find the graphics and flow of the storyline easy to follow and learn quickly. This sequel offers the ideal starting place for new fans of JRPG genre games, as it adds a new twist on the original concepts while presenting a new story within the same franchise.
There are several reasons why Ni No Kuni 2 is an excellent option for new or novice fans of the series:
Once you become familiar with the main character and options within the game, you'll get to explore dozens of magical realms, locations, and hundreds of creatures, mysteries, and battles within the storyline
Like the original game, you'll find the story captivating and easily addictive, with beautiful animation, background graphics, and a well-crafted plot
Ni No Kuni 2 features the composed music of Joe Hisaishi and the fantastic animation by Yoshiyuki Momose, combined to create one of the best JRPGs on PS4
Game features include a real-time battle system and gorgeous visuals that give players a complete 360-degree immersion into this fantastic world of dynamic characters and developments
This Japanese role-playing game is offered in standard and King's Edition versions for PS4
The video game revolves around the tale of a young prince, Evan, who must fight to become a leader and build his kingdom.
It's a great game that offers the simplicity needed for newcomers to this genre while providing many options and variations for advanced players of JRPGs.
2. Best JRPG for Unique Animation and Graphics: Valkyria Chronicles 4
The Valkyria Chronicles 4 offers a unique spin on the JRPG genre, strongly influenced by elements of World War II, strategic planning, and an in-depth story that keeps players engaged for hours.
While the original version of this game didn't enjoy the same massive success as other JRPGs, this sequel features impressive tactical moves while pushing the boundaries of traditional Japanese role-playing games.
You'll find some fantastic features in Valkyria Chronicles 4, including:
There is signature, hand-drawn animation, creating a unique visual experience that's well known throughout this series, is done by Hitoshi Sakimoto. The canvas background features beautiful watercolor-style landscapes that blend fantasy elements with reality
The orchestral soundtrack, including in this game,k is impressive throughout the Valkyria Chronicles series
You'll enjoy many new features in Valkyria Chronicles, which differ from previous games, such as third-person shooter battle systems, support options for both defense and offensive positions in combat, and the introduction of the Grenadier class in this JRPG
Since its initial release, Valkyria Chronicles 4 has made an exceptional comeback as a solid video game for new and experienced players.
3. Best JRPG Remake: Final Fantasy VII
The Final Fantasy VII remake is one of the most impressive games in the Final Fantasy series. Suppose you're a fan of the original Final Fantasy VI.
In that case, you'll find this remastered version offers drastic improvements, including fast-paced systems, futuristic cities and locations with retro styles, iconic storylines, and characters that feature signature fighting techniques they master for battle.
While some long-term fans of the original game find the newest version of Final Fantasy VII deviates a lot from the first game, it's a great remake with fantastic features, including:
You'll have the option of choosing how you want to play, which includes command-based combat system strategies and real-time action combined for a well-crafted hybrid game
An impressive arsenal of customized weapons, magic, and other features allows you to unlock hidden powers and abilities to better prepare for battle in this action JRPG
You'll enjoy the many levels of Midgar, a dark, dystopian city that features various districts, secrets, and locations to explore throughout the journey, including side quests and great characters
The remastered Final Fantasy VII offers a fantastic game for all player levels, with all the elements of the original version with exceptional upgrades to provide hours of entertainment.
4. Best JRPG of the Final Fantasy Series: Final Fantasy XII: The Zodiac Age
The Final Fantasy series is one of the top-rated games for the PS4 console, and the Zodiac Age is one of the best games in the franchise. Final Fantasy XII: The Zodiac Age is famous for its turn-based combat system, with many options for players to engage in battle or avoid enemies and conflict altogether.
One of the main features of this game is the Zodiac Job System, which gives players more options to customize their preferences and settings, which include playing in several modes to enhance the game.
Metacritic's top reasons for choosing this as a top game include the following:
Final Fantasy XII is available in SteelBook, standard, and remastered versions for PS4
The game's enhanced features include Speed Mode, which allows players to battle more enemies and creatures in up to one hundred battles, and Trial Mode, which gives players more options for customization
The variety of preferences, functionalities, and options throughout the game offers unlimited opportunities for playing for hours at a time
You'll enjoy the exceptional quality graphics, high-definition voice acting, and background music that features surround sound
Overall, the Zodiac Age is a well-loved game that pushes past the traditional boundaries of the JRPG genre while combining the best of Final Fantasy's original features, modern design, and capabilities in this new version.
5. Best Original JRPG for PS4: Dragon Quest XI S (Echoes of an Elusive Age)
The original game that began the popular JRPG genre, Dragon Quest, is believed to be the first role-playing action game to establish this excellent gaming style.
While the Dragon Quest series is exceptional as a riveting collection of tales, traditional battles, and character development, Echoes of an Elusive Age offers a rich storyline heavy with mystery, strategies, and quests throughout the adventure.
Building from its original foundation of classic JRPG battles and features, Dragon Quest XI offers modern mechanics that give players more ease in orchestrating battle options.
There are plenty of great highlights you'll enjoy during this game, including:
This game is rich in action-packed adventures featuring malicious enemies, secrets to uncover, and building strategies and companions to battle against monsters and demons
Character development is awe-inspiring, with various personalities, characteristics, and features that give players custom options
You'll have the option of fine-tuning your soundtrack with orchestral versions of the music, and original songs, with the option of choosing voice audio in Japanese and English
You can switch between 3D high-definition and 2D 16-bit options as you play the game, so you can explore the various locations and worlds in the format you prefer
Dragon Quest's entire series is considered one of the original and best JRPGs on PS4.
It's ideal for experienced players of this franchise and an excellent introduction for newcomers to the JRPG genre.
6. Best Turn-Based Battle JRPG: The Legend of Heroes: Trails of Cold Steel III
This battle-heavy series is one of the best JRPGs for fans of action role-playing games.
The Legend of Heroes: Trails of Cold Steel III is a four-part game that offers lots of creative fun and tactical planning with world-building, turn-based battles, and the ideal blend of original characters and graphics with modern, revised features.
While Trails of Cold Steel III may not be the perfect first game for JRPG beginners, it's one of the top Metracritic picks for players familiar with the franchise.
With just a bit of familiarity with the Legend of Heroes, you'll find many great features included with Trails of Cold Steel III:
The rewarding experience of building on top of one battle or conquest after another, with turn-based battles and the potential to access new features and improvements
The story is immersive, so you'll enjoy the benefits of getting familiar with the first game and each level, working your way through the series, and thoroughly enjoying the Trails of Cold Steel III
As you play through all the series games, you'll find this game offers an enriched experience with a strong backstory, and history, while incorporating old characters with new faces
You'll find this action JRPG offers a fine-tuned combat system that is well defined with unique battle features, including the Break System, which provides new battle opportunities, and the Brave Order
While the Legend of Heroes Trails series is an exceptional choice for fans, including this specific game, it's generally not recommended as a standalone game.
It's rated highly as a fantastic game that builds on the solid foundation of the franchise, which makes the adventure far more rewarding for fans of the JRPG genre.
7. Best Unique JRPG for PS4: Yakuza: Like a Dragon
Yakuza: Like a Dragon is a unique franchise with a twist on standard RPG combat techniques in a high-definition battle system and fun, personality-rich characters.
While the combat system isn't the top feature of this game, it's considered one of the best choices for JRPG fans based on the fantastic characters, humor, and storyline, which makes it a fun experience.
There are excellent features that set this game apart from more standard JRPGs, including:
Access to creative weapons and items during battle, including bikes, umbrellas, street signs, and everyday items found throughout the game
There is impressive detail in the game's graphics, including during RPG combat
You can recruit up to seven members to our party and unlock powers and abilities that give you an advantage during each quest
You can upgrade equipment, forge weapons, and find a variety of items that you can combine to enhance your skills for battle against your enemies
Generally, the Yakuza series is a fantastic way to introduce a beginner to the world of JRPG, especially if they are more focused on solid character and plot development and less experienced in battle systems.
It's an entertaining game that combines the best of strategy and quests with solid characters and humor.
8. Best Overall JRPG for PS4: Persona 5 Royal
At the top of Metacritic's list of JRPGs for PS4 is Persona 5 Royal, a well-structured and one of the most memorable role-playing games of all time.
It's a highly rated series by fans and frequent JRPG players, which offers an overall exceptional experience from the perspective of well-crafted game features, and polished characters, and it's designed for people who haven't played a JRPG before.
Persona 5 Royal offers a great first impression for new players looking for a great role-playing experience.
While the entire Persona franchise is the ideal pick for anyone new to the JRPG genre, this game offers explicitly great features that are exceptional, giving you the best introduction to role-playing games in general:
The game introduces new characters, companions, and opportunities to build alliances
There are plenty of new locations to explore, with lots of customization available, without too many complex options, making it easy for beginners
Persona 5 Royal offers cutscenes, alternative endings, a new story arc, and new plot elements that focus on the Shujin Academy
You'll have many opportunities to explore all the game elements before choosing more advanced options and strategies
If you're an enthusiast JRPG fan, Persona 5 Royal is one of the best games to recommend to anyone inquiring about the genre.
It's the perfect way to get familiar with the basics of Japanese-developed role-playing games while exploring more complex quests as you learn.
Additional JRPGs to Consider for PS4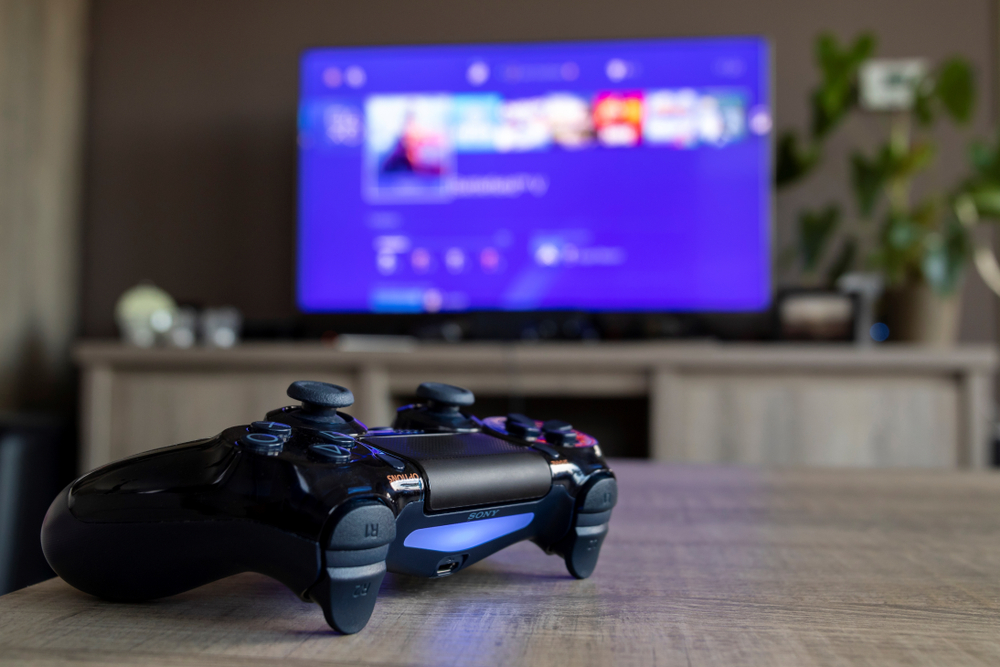 As you become more familiar with JPRGs for PS4, once you've tried Metacritic's top picks, there are additional games to consider once you're ready to explore more options.
Kingdom Hearts III is an excellent option for all ages and is ideal for introducing the world of JRPGs to the whole family. The Kingdom Hearts series combines elements of Disney with Final Fantasy and offers an excellent start for young players.
Dark Souls Remastered for PS4 is another exciting option for mature players, which features a dark fantasy theme that involves dungeons, mysteries, hidden passengers, folklore, and hundreds of combinations of weapons and options to strategize your battle.
JRPGs are a fascinating game genre that offers a wide range of themes, battles, and characters for all ages and levels of play.
Whether you're looking for a Disney-inspired game with elements of magic and strong fantasy, or a dark, dystopian series, you'll find great options within the JRPG genre.
Summary
Whether you're new to the JRPG genre or looking for new challenges and complex battles, Metacritic's top selection of Japanese role-playing games offers everything you'll need to embark on a new quest or adventure.
You'll explore new realms rich with character developments, opportunities to build alliances, and other great options to discover.
While the Persona 5 series and Final Fantasy franchise offer an excellent introduction for beginners, JRPGs are unique in providing various levels of play for fans at every stage in the gaming experience.
In many cases, direct sequel games are great starting points, as they often introduce a new storyline or variation that can function as a standalone.
When a specific game requires a bit of background knowledge before playing, it's a worthwhile investment, as these layered series, like the Legend of Heroes Trails franchise, continuously build on top of each game for a more rewarding experience overall.
Many of these JRPGs may appear complex on the surface, though you'll find them enjoyable and easy to adapt to once you jump into each world or character in the game.