Are you ready to begin Final Fantasy XIV and explore the exciting classes in this game? If you're new to the series, or this particular story, there are many classes you can choose from, depending on the challenges and playing style you prefer.
FFXIV is a popular multiplayer online role-playing game that expands into fantastic story quests, secrets to unlock, and many ways to discover new adventures throughout the game.
FFXIV is a community-based game. If you are a fan of FFXIV or just getting started, hit me up in one of my Twitch streams, and we can play together.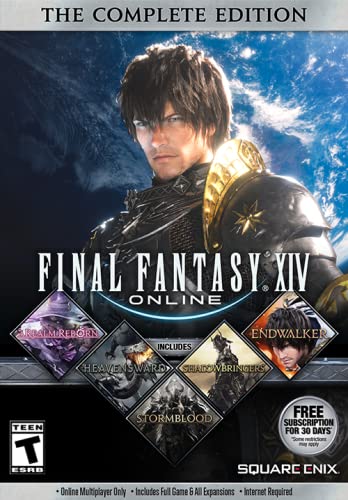 You'll have access to an armory system that's flexible in allowing you to switch between classes so that you can engage in a variety of unique and fun activities and quests, whether you're an avid fighter, healer, boss, or a leader that helps support your friends in battle.
Like the entire Final Fantasy series, you'll find FFXIV role-play exciting, especially as you try one or more classes when you explore dangerous dungeons, face challenging trials, and engage in multiplayer activities with large groups of people.
Other game features include developing healing abilities, searching for friends with a party finder, and embarking on hidden adventures throughout the game.
Three Main Roles in Final Fantasy XIV
FFXIV has three leading roles with specific skillsets and characteristics: Tank, DPS, and Healer. When you begin playing this story, you'll be presented with several basic classes to be started.
As you progress throughout the game, you'll have more classes to join, as long as they're not restricted to specific players or roles. Generally, FFXIV classes are widely available so that you can freely experiment with them based on your character and playing style.
Before you get acquainted with each class, you'll find that every role offers a specific attribute that shapes your character's abilities and journey.
Once you reach Level 30, you'll have access to new classes that are based on the type of job or abilities they develop.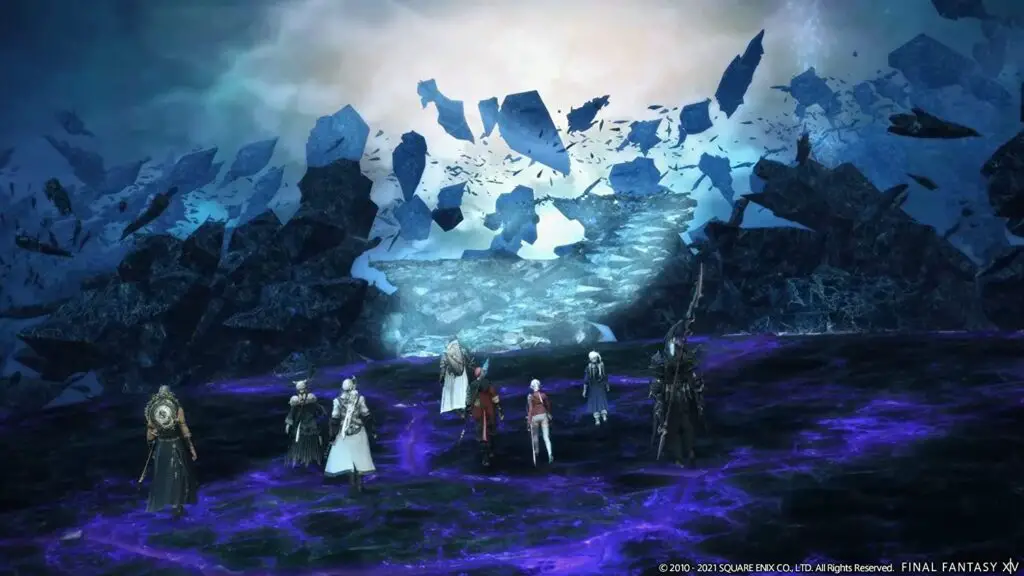 DPS Roles
DPS roles are strategic in nature and feature a variety of combat-style positions to deliver attacks and combos of varying skill levels to inflict damage output.
There are three main DPS categories or roles: Melee DPS, Physical Ranged DPS, and Magical Ranged DPS.
These roles are further broken down into specific roles for each category:
Archer, Machinist, and Dancer are roles under the Physical Ranged DPS jobs
Rogue, Samurai, Pugilist, Reaper, and Lancer are roles under the Melee DPS jobs
Thaumaturge, Arcanist, Red Mage, and Blue Mage are roles under the Magical Ranged DPS jobs
Tank Roles
The Tank role focuses on leadership, providing protection in battle, and playing the role of boss and protector for your party. These party member leaders include Gunbreaker, Marauder, Dark Knight, and Gladiator.
Another major function of the Tank jobs is the ability to shield and protect party members with skillful fighting and combat.
Healer Roles
Healers cast spells, perform magic, and use restorative powers to help strengthen their abilities and protect others. This class includes the Conjurer, Sage, Astrologian, and Arcanist.
Recommended FFXIV Classes for Beginners
Once you become familiar with the three categories of classes, choosing one of the specific roles within each category can be initially confusing and complicated.
While you'll want to take some time to get familiar with each type of role and the specific characteristics, you can easily switch at any point in the game, as it works best for your quest or journey.
If you're new to the game and choosing a role as a first-time player, here are our top recommendations:
White Mage (Conjurer)
This role belongs to the Healer class
Weapons and tools include wands and canes
White Mage is an easy character to get used to, without any complexities, so you'll find it simple to unlock various abilities to advance in this role
The mechanics of the Conjurer's role includes clearing duties and protecting your party, including party-wide healing abilities
It's the best role for beginners who want to play Healer jobs in the game
Paladin (Gladiator)
The Gladiator role is the best beginner role from the Tank class
Weapons for this role include using swords and shields to fight and provide protection
It's a flexible role that offers a variety of fun jobs that are easy for beginners, including protection abilities, damage dealing, and mitigation so that you can protect and heal party members and yourself amid battle scenes and combat
This role doesn't take much time to get comfortable with, as it's not complicated and offers many great options for new players
Dragoon (Lancer)
Dragoon is part of the Melee DPS classes and offers a fast-paced movement ideal for combat and great defensive power
Weapons and equipment for this role include polearms
It's an ideal choice for players eager to dive into combat-style battles in the dungeons, melee attacks, and acquire armor
Summoner (Arcanist)
If you plan on advancing quickly as you reach Level 30 in FFXIV, Arcanist is the best role for this strategy
While this role doesn't feature a significant arsenal of weapons, the Summoner uses books as a means of power
You'll have automatic options to choose Summoner and Scholar roles once you achieve Level 30
While this role is a bit more complex than other recommended classes for beginners, it's a worthwhile option if you're ambitious
Arcanists cast spells, acquire battle pets and support other players in the game
Top FFXIV Classes at Level 50 and Higher
Once you reach Level 50 in Final Fantasy 14, you'll unlock access to more jobs to choose from, based on your playstyle and the types of skills and power you want to use throughout the game.
While some of these jobs are more challenging and not particularly easy, they are fun and rewarding. You'll find that when you reach these levels, you'll unlock many new roles and classes to explore.
Dancer Jobs
You'll need to achieve Level 60 before you can choose this DPS job, though it's fun and worthwhile.
It's one of the best Ranged DPS jobs that allows players to dance while launching attacks on their enemies with various dance styles that incorporate rotations and techniques as part of the skill set.
This role allows you to deal with damage creatively and entertainingly, and it's an excellent role to select if your playing style is more casual. Dancer jobs are also ideal for groups of players and collaborate with party buffs and shields.
Samurai Jobs
At Level 50, you'll have the ability to choose the Samurai role, which builds weapon skills and fighting abilities for launching enemy attacks.
You'll find these jobs are similar to Dragoon and Ninja and lots of fun for players focused on strategic combat and developing accurate rotations and attacks.
Players can build on the "Gauge," much like other DPS jobs, which help you develop damage-dealing skills and gain more power and abilities are you progress through the game.
Dark Knight Job Quests
When you reach Heavensward at Level 50, you'll have the option of switching to the Dark Knight class. It's one of the most epic roles in the game, with well-written quests and activities that follow more complex but rewarding journeys.
If you're a beginner who reaches this level quickly, you may initially find this role to be difficult, though it's worthwhile to learn and get familiar with it as a challenging but fun way to progress in the game.
Highlights of Final Fantasy XIV Classes and Jobs
As a popular multiplayer game, Final Fantasy XIV continues to develop and expand its options for players, including introducing new characters and roles to try as you move through each section of the game.
At first, choosing a job in FFXIV may be tricky, as each role offers a lot of options and skill levels, which can seem overwhelming, especially if you're new to the game and looking for the ideal starting class.
The key to succeeding at this game and getting the most enjoyment out of FFXIV is taking the time to review and try each class and role, as well as the purpose of each group within every section in the game.
Once you master the base classes in Final Fantasy 14, you'll find many new opportunities for corresponding job options, roles, and the tools to develop allies and strategies when you access new roles at higher levels within the game.
Choosing Your First FFXIV Classes
There are a few things to consider when you pick the first class for your character:
Determine your playing style, whether you aim to develop weapon skills, battle strategies, and related abilities, or if you're more focused on healing or shielding your fellow party members from enemies
Choose a class that's easy to follow and get used to, and keep in mind that you can switch at any time if you find that the jobs do not fit your playing style or you're not satisfied with the options with the role
Take your time to get acquainted with each role instead of switching quickly between jobs if you don't find one that fits your playing style right away. Even the more accessible classes can take a while to get used to in the beginning and require a bit of commitment to max your level before you have more choices later in the game
It's helpful to review each role and class carefully, so you'll know what to expect when you play live and interact with other players in the game.
As new roles and jobs are introduced into the series, it's worth switching to one or more of these and exploring their unique skills and support abilities.
How to Determine Your Playing Style for FFXIV Classes
Do you want to plan an attack with massive damage or use your powers for healing instead?
You may begin playing the FFXIV game with one objective and eventually switch from healer to warrior, or vice versa, depending on how you progress through the sections of the game.
As one of the most popular multiplayer games in the series, FFXIV classes offer a great way to develop your playing style on your own while teaming up with other players and party members to plan an attack, build protection, and perform other jobs according to your class and abilities.
When you consider all the roles, the possibilities are endless, with everything from essential roles to getting familiar with the earlier quests in the game, to advancing into roles with other classes, performing two jobs or more, casting spells, launching solid attacks, and many other opportunities.
You'll also get to know which players you can collaborate with to form alliances and which classes and jobs are best for this purpose.
If you're familiar with the Final Fantasy series but haven't engaged in multiplayer games, you'll find FFXIV offers you a different experience altogether.
It's a critically acclaimed series that continuously improves and advances to improve mechanisms, characters, quests, and features that give players numerous options.
As you explore all the game areas, you'll find the various classes and jobs offer another exciting layer of options that allow players to customize their experience in the Final Fantasy series further.
Summary
Final Fantasy is a legendary series that requires patience and time commitment to get the most out of the game.
It's a fantastic franchise that offers hours of entertainment with much content to dive into, including lively, in-depth characters with rich backstories and colorful, brilliant animation and graphics.
For this reason, Final Fantasy is exciting and complex, which can be initially challenging for beginners, but worthwhile in the long run.
The series' history offers a solid reputation for high-quality entertainment, with all the right tools and features to accommodate all playing levels.
Newcomers to FFXIV can try out base classes from the onset of the game, then later explore a larger pool of roles, classes, and jobs to enhance your character's abilities while team building with other players on the battlefield in dungeons and fantasy worlds.